La Clairière
CAMPSITE NEAR LA ROCHELLE
La Rochelle, a town of heritage ocean and history.
DISCOVER THE TOWN OF LA ROCHELLE
Capital of the Charente-Maritime, La Rochelle is a veritable must-visit during your holiday in Nouvelle-Aquitaine. Dating back to time immemorial, with a rich historical past, La Rochelle offers those who visit its fortified town centre all the wealth of its architectural heritage. The town has always looked outwards across the ocean waves, as the towers of the Vieux-Port, standing guard over the entrance to the town, continue to bear witness. What better than a gentle stroll along the harbourside to admire the many boats moored by the quays. Continue your tour of the old town by pushing open the doors to the sumptuous Saint-Louis cathedral, visiting La Rochelle's 3 mediaeval towers: the Tour Saint-Nicolas, the Tour de la Chaîne and the Tour de la Lanterne, veritable symbols of the town. And end your exploration by heading to the Renaissance-style town hall.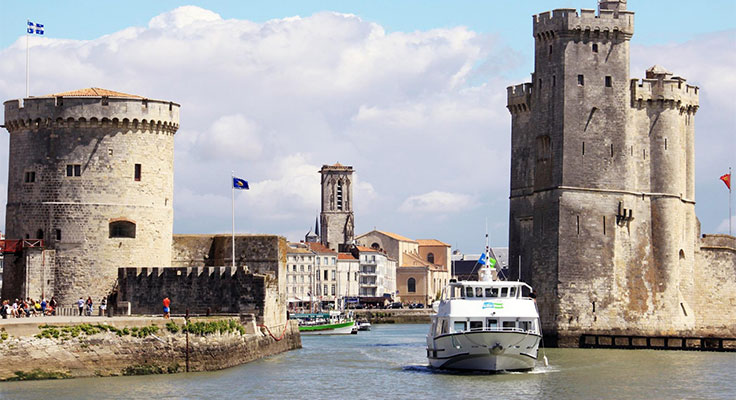 ON YOUR PROGRAMME VISITING LA ROCHELLE
As you stroll through the town centre, stop off to enter the Halles, a covered market set in a fascinating historical monument with origins dating back to 1443, where typical and regional produce await, an opportunity to discover the rich flavour of the local terroir.
Soak up the good life in La Rochelle as you sample a delicious ice cream or relax on a sunny café terrace.
Fancy heading out over the waves? The port of La Rochelle offers a fabulous range of sea trips, unbeatable for a total change of scene!
An activity to share as a family? Lying just opposite the Vieux-Port you'll find the La Rochelle Aquarium. A visit not to be missed as you discover more than 12,000 marine animals! So, have we convinced you?
Route: La Tremblade – La Rochelle 1hr 2 mins – 65 km via the D733 D137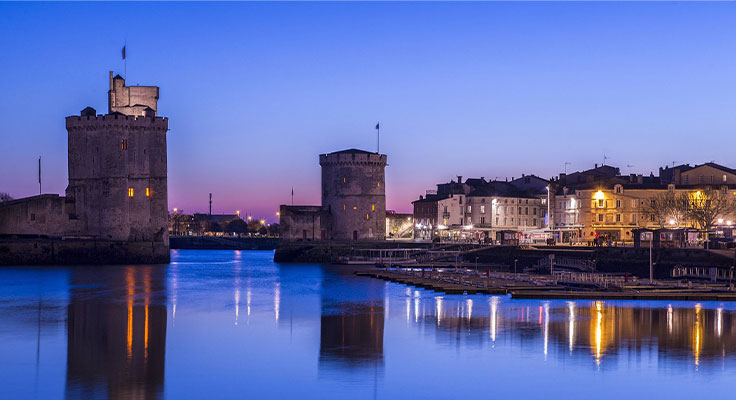 DISCOVER LA PALMYRE AND ITS UNMISSABLE ZOO...